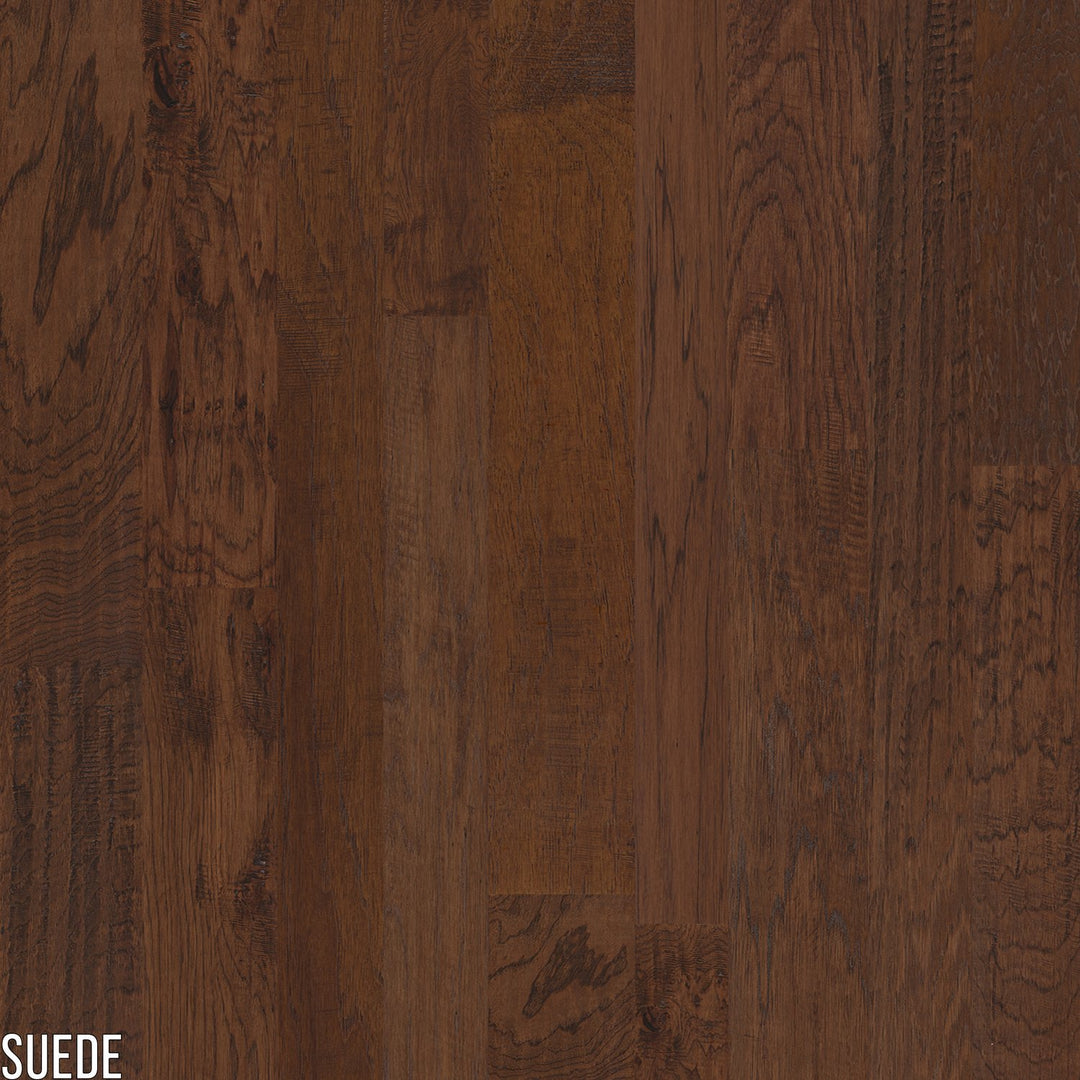 HAND-SCRAPED HICKORY SUEDE - ENGINEERED - 3/8"(3", 5", 6-1/2") - RICHMOND COLLECTION
LWELH-H1032-R
Regular price
$4.12/SqFt
$141.78/Carton
/
Hickory ranks among the hardest North American wood species. This durable hickory flooring give the floor a rustic and inviting feel that can't be matched.
Engineered Multi-ply Hardwood

3/8" Thick

9-Coat Processed With Aluminu Oxide

1 mm Genuin Hardwood Wear Layer

Four Sided Micro-bevel

Installation Can Be Floated, Stapled or Glued

Random Length Boards

50 Year Manufacturer's Warranty

Species: Hickory

Texture: Hand Scraped

Width: 3", 5", 6.5" Multi Width 

Other Widths:

LWELH-H1032: 5"