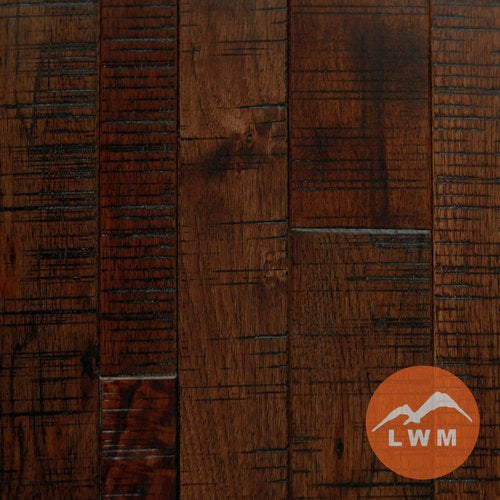 SOLID HAND SCRAPED HICKORY ANAHEIM - 3/4"(2-1/4", 3-1/2", 4-1/2") - TIMBERLAND COLLECTION
LWSHMANAH
Regular price
$6.53/SqFt
$146.14/Carton
/
Hickory ranks among the hardest North American wood species. This durable hickory flooring gives the floor a rustic and inviting feel that can't be matched.
Genuine Solid Hardwood

3/4" Thick

9-Coat Processed with Aluminum Oxide

Four Sided Micro-Bevel

Installation can be Stapled or Stapled Glued

Random Length Boards

50 Year Manufacturer's Warranty

Species: Hickory

Texture: Saw-mark Scraping

Width:  Multi, 2 1/4", 3 1/2", 4 1/2"